Microblading Personalised
Permanent Eyebrow Tattoo London
Sian Dellar winner of the Microblading London Hair & Beauty Awards in 2015 has continued to perfect her art of eyebrow transformation. Sian and her team are highly experienced in microblading onto all skin types. Every treatment is personalised to you, making brows look natural and hold their colour strength whatever lifestyle you choose.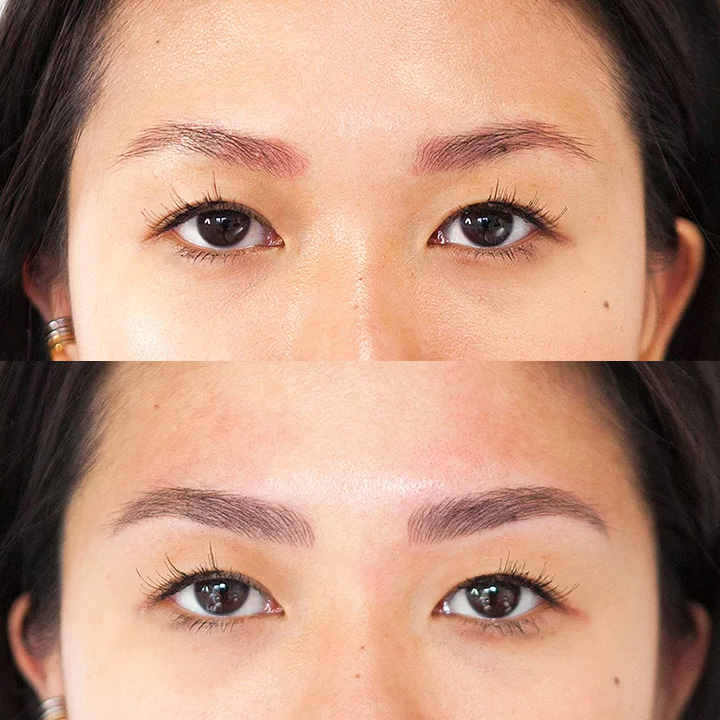 Natural eyebrows designed for you
Every microblading treatment we create is bespoke. Sian is very experienced with all skin and hair types using a very high level of precision for an eyebrow transformation that you will love.
"Beautiful natural looking eyebrows that enhance your style"
You will find a welcoming atmosphere at our own London clinic at 1 Harley Street. Sian has worked with an extensive number of clients of diverse age, both female and male with different skin types, eyebrow hair type & colour. A majority have over plucked, sparse eyebrows which can be made thicker and fuller. Microshading can be used in combination, styles include Ombre & Powder Brows. Sian also re-creates eyebrows for people suffering with hair loss.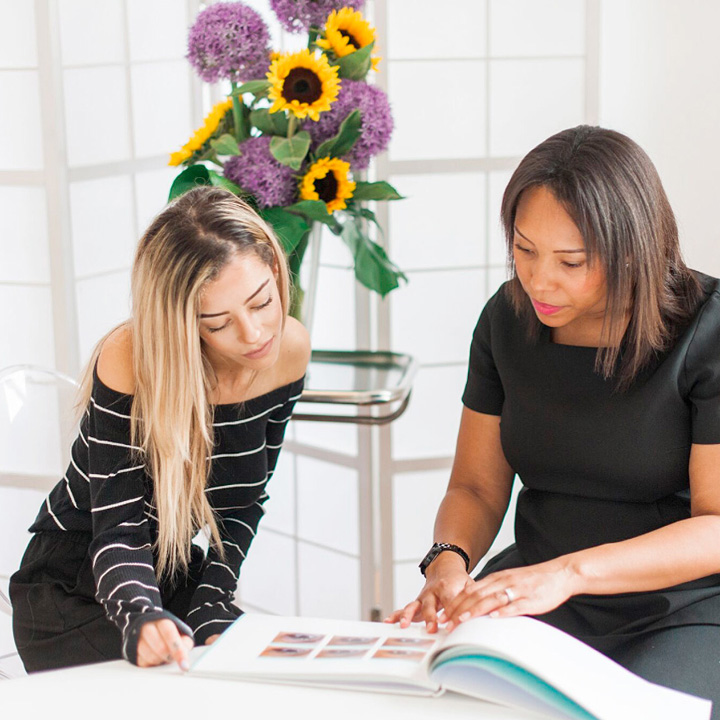 Best brow shape for your face
Sian has developed a process that is totally designed to the individual, from the initial complimentary consultation right through to the included follow up treatment. Each stage is important to attain the right eyebrow architecture by creating the best shape for your face. Taking time at each step ensures beautiful and flawless natural results every time.
"This is not painful, more of a sensation"
Microblading is extremely precise, made with a hand blade tool with 10-12 little needles at the end. As you can imagine its a really skilled treatment. The needles don't penetrate the skin but just delicately scratch the surface and deposit pigment into the top layer of skin. This is not painful, unlike a tattoo, as numbing cream helps make the feeling more of a sensation.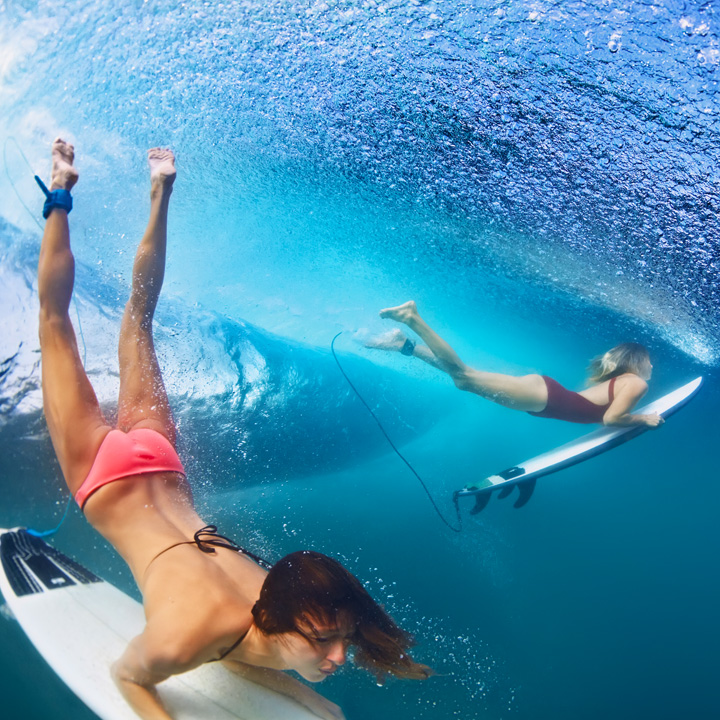 Permanent Makeup you can trust
Go swim, go run, take on the elements and your eyebrows will be just fine. The pigment is placed just below the outer layer of skin so once your brows are healed they are water resistant and don't require daily time drain normal makeup does.
"Highest medical grade long lasting pigments"
We only use the highest medical grade pigment specially sourced. The formulas are free of iron oxides and picked for their longevity, stability, and trueness of colour. This minimises touch-ups and will leave you with beautiful, long-lasting semi-permanent make-up.
The whole process takes around an hour and a half so within no time at all we've completed your new eyebrows!
The whole process takes around an hour and a half so within no time at all we've completed your new eyebrows!
Medical Grade Microblading
Eyebrow hairloss, areola & lip imperfections
Sian is extremely passionate about treating eyebrow hair loss, post breast cancer treatment to the areola and lip imperfections.
"Restore good looks and self confidence"
Being a true advocate in natural beauty enhancement Sian expertly recreates eyebrows for patients with little or no hair at all. Conditions such as Alopecia & Trichotillomania cause hairloss and can put a serious dent in peoples well being. We pride ourselves in being able restore good looks and ultimately a clients self confidence.
Areola Restoration
Sian uses her microblading skills to recreate the areola area for cancer patients who have had breast surgery or a mastectomy wanting to look and feel themselves again.
Cleft Lip
Sian is able to reconstruct the appearance of perfectly balanced lips for patients who have lip imperfections or cleft lip.
Sian regularly accepts London based private hospitals referrals.
Consultation
Face shape & symmetry for brow design
During your custom consultation we will establish what you hope to achieve, we will also get an idea of your makeup routine and lifestyle. A lot of our clients have overplucked eyebrows that in the past were the fashion and now want fuller thicker brows. We can create subtle to defined and anything in between. Our consultation process helps us to determine what's best for you.
Send a photo
We would suggest bringing a photo of your ideal eyebrow or of yourself before over-tweezing so we can do our best to create it for you, but face shape, size and bone structure all play a part in our brow design so bare this in mind. This is also our time to be very realistic with you about what we can achieve. We never over-promise, but at the same time, we can achieve a lot.
Top Ups
Refresh the pigment
To retain the perfect pigment colour we recommend you book an appointment every 12 or 18 months. Time between top ups vary for each client, but annually is best.
Microblading Correction
A number of our clients come to Sian Dellar to fix the shape, colour and symmetry of their brows or for removal.
Microblading Treatment With Fashion Mumblr
Watch the entire treatment experience from start to finish with Josie's 15 minute video
FAQ
Appointment
How can I book at Sian Dellar?
Send us an enquiry from the website contact page, call us on 020 7717 9665 or email us directly at booking@siandellar.com
We will get back to you to arrange the booking appointment at our London Clinic at No.1 Harley Street.
You can only book directly with the Sian Dellar clinic, not any other company at Harley Street.
For Kuwait and Middle East bookings please check the contact page.
Do I need to pay a deposit?
Yes. You will need to pay a deposit to book an appointment at Sian Dellar. See our treatment terms of service to details
You can only book directly with the Sian Dellar clinic, not any other company at Harley Street
How many appointments and how long does it take?
1st Appointment (all inclusive)
Allow 90 minutes in total from start to finish including your consultation. Once the numbing cream kicks in we can begin microblading which takes around 30 minutes.
2nd Appointment (also inclusive in the cost)
A complimentary top up treatment is advised at 4-6 weeks after your initial treatment to make any adjustments necessary so that you are left with perfect eyebrows.
50% of the pigment will likely fade during the first 7 days following your initial treatment as your body naturally rejects half of the pigment.
Does it hurt?
The honest answer to this question is no, the feeling of having your eyebrows microbladed is best described as a slightly uncomfortable, 'scratchy' feeling so everyone is different but it's definitely not a painful treatment. A topical anaesthetic or numbing cream is applied to the eyebrows before the procedure.
Microblading
Whats the difference between a Tattoo and Microblading?
Microblading is applied just below the outer most layer of skin, where as a traditional tattoo goes much deeper with a needle machine. Microbladed eyebrows are semi permanent and usually need a top up every 12 or 18 months to retain the perfect pigment colour. Tattoo's are more permanent and tend to fade more in the region of 10 years.
Microblading pigment is specially formulated, its not the same as tattoo ink.
What is Microblading? (in a nutshell)
Microblading mimics the look of real eyebrow hair strokes with a 3D effect. Pigment is drawn into the outermost layer of the skin by hand to match the direction of your natural eyebrow hair.
What is the difference between Nanoblading & Microblading?
Nanoblades are smaller. Nanoblading is carried out with a machine, where as microblading is done by hand.
What is Microshading?
Microshading is the same as microblading except dots are used to shade the eyebrow instead of strokes. A combination can be used depending on the eyebrow design.
How does it make Eyebrows Thicker & Fuller?
Pigment is placed with strokes into the skin. It fills in eyebrow gaps (often seen with over plucked eyebrows. It does give a 3D look.
Microblading does not increase the number of hairs. It does not add thickness to the existing thinning hair. It is a temporary (semi permanent) treatment. The treatment does not stop progressive hair loss. It does not encourage new hair growth.
Permanent Makeup FAQ