Scalp Micropigmentation
SMP Hair Treatment London
Scalp Micropigmentation (SMP) for women and men in London at our own Harley Street clinic by Sian Dellar. Ravi is our specialist SMP practitioner an experienced perfectionist. Change your hairline, add density to existing hair, cover hairloss or camouflage scars.
Female Scalp Micropigmentation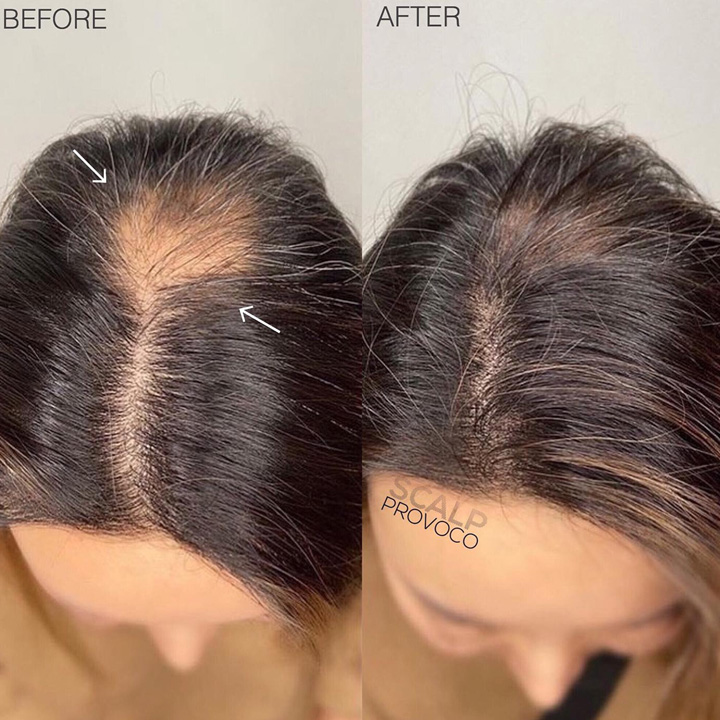 Hair Pigmentation
Hair Loss or thinning hair can be treated with cosmetic micropigmentation which gives the appearance of fuller hair. Boost confidence and strengthen self esteem, step out of our clinic on day 1 with results. Hair loss in women is different to men, we understand this and we are one of the very few clinics that are highly experienced with womens SMP.
"Boost your confidence and strengthen self esteem see results on day 1"
Medical application
We treat women suffering from Telogen Effluvium, Alopecia Areata, Traction Alopecia and the different stages of Androgenic Alopecia or FPHL (Female Pattern Hair Loss).
Welcome to Harley Street
London's Harley Street is very well known for professsional medical cosmetic treatments. Feel at ease at our clinic with empathetic team who take great pride in transforming clients looks and self confidence.
Male Scalp Micropigmentation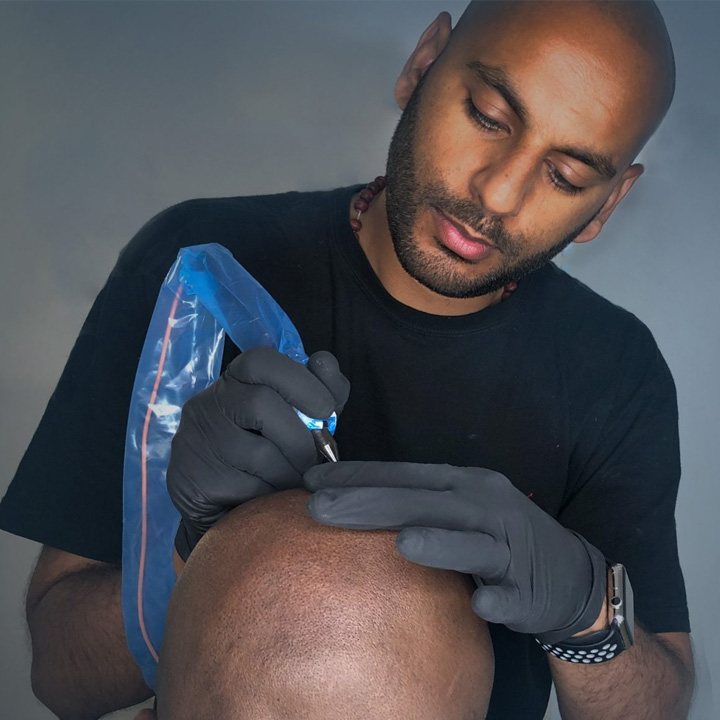 Unique, bespoke, designer service
A receding hairline and thin hair is not uncommon in men. Its not a new problem either but now there is now a new solution. Turn back time and look younger by restoring the look of hair. Camouflage FUE scars or scalp imperfections using a new type of scalp tattoo.
How does it work
Pigment is placed as tiny dots just below the outer layer of skin, similar to a traditional tattoo only not as deep. The dots are shaded with different pigment strength to produce a realistic new hairline or hair fill. Pigment colour can be accurately matched to hair colour. The number of sessions and cost depends on the coverage area, but you will see a difference from day 1.
SMP is art & science – Get it right
SMP is a highly skilled treatment. Everyone is different. We offer a complementary consultation, we listen to your ideas and look at your photo inspiration we offer professional guidance to finding the right look for you and your lifestyle. SMP is not easy to undo, so its got to be right first time.
Specialist In-depth Process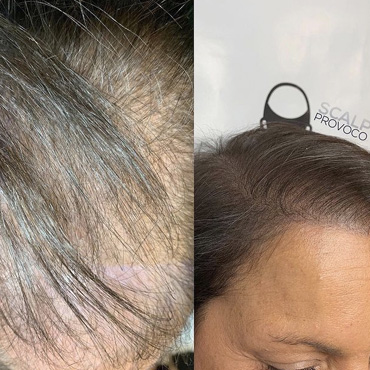 SMP treatment step by step
You will first have an in-depth consultation with Ravi our micro pigmentation specialist practitioner to determine treatment method, style and amount of work based on your expectations. We always check suitability micro pigmentation. All clients are required to have a patch test to make sure you have no allergies to the pigment (ink).
Treatment stages
Scalp micropigmentation is typically broken down into three stages. The first treatment will focus on applying a lighter shade of pigment to the marked design areas of the scalp. The 2nd treatment is usually carried out 1 week later, darker colour pigment is used to increase the look of hair density. The final treatment takes place around 6 weeks later where Ravi will refine the appearance through targeted application of pigment for natural looking realistic finish.
Virtually no downtime
Results are visible immediately after the 1st treatment, however the final results will become apparent after the last treatment. There is minimal downtime with SMP and it is common to have a degree of redness in the treated area, this settles down after 48 hours. Swelling occurs in a number of cases with associated bruising and will heal gradually over 2 to 3 days.
Scalp Provoco
Visit our Scalp Provoco website for in depth information about our SMP service.
Stop the look of thin hair with micropigmentation
Stop the look of thin hair with micropigmentation
Short Lip Blush Video With Sian Dellar
See Lip Blush pigment being added by Sian
Scalp Micropigmentation FAQ
How much does Scalp Micropigmentation cost?
The cost depends on the treatment area coverage. The treatment is typically done with 2-3 appointments. Prices start at £500 for small areas.
Do i need to pay a deposit?
Yes. You will need to pay a deposit to book an appointment at Scalp Provoco. You can only book directly with the Sian Dellar / Scalp Provoco clinic, not any other company at Harley Street.
How many appointments and how long does it take?
Typically it takes 2-4 appointments for a standard scalp micropigmentation procedure. However it varies depending on the area of coverage. Our cost is inclusive of consultation and all appointments.
Does it hurt?
The honest answer to this question is no, best described as a slightly uncomfortable, 'scratchy' feeling so everyone is different but it's definitely not a painful treatment. A topical anaesthetic or numbing cream is applied to the treatment area before the procedure.
Should i bring images?
Yes. Images of other SMP work and hairlines are very helpful in determining your desired style and colour. If you have a medical condition, you can email them in the strictest confidence.
Will a photo of my treatment be on the website & instagram?
Only if you give Sian Dellar or her team permission to use the photos.
Scalp Provoco FAQs
How long does scalp micropigmentation last?
A skilfully applied SMP treatment will last for years under normal conditions. However, its colour will fade over time. We reccomend a colour strengthening 'touch-up' every 12 – 18 months.
What sort of aftercare do i need to do?
You may experience a redness of the affected skin straight after the treatment but this fades within about 48 hrs. The occasional case has swelling and some bruising but this heals within 2-3 days. The pigments will appear darker than you desire for the first few days, as they settle into the skin. This is normal, and they will fade as the body rejects part of the pigment.
We provide a full aftercare pack but here are some general guidelines:
1 Week After Appointment
AVOID direct, intense exposure to sunlight for 7 days. Cover with a hat.
DO NOT shave the scalp for 7 days
DO NOT scratch or pick the affected skin
AVOID intense exercise which produces sweat, allow the skin to heal
DO NOT shampoo, wash or scrub the treatment area. This may break the skin and the open skin thats trying to heal.
DO NOT go swimming for 2 weeks (includes sauna, steamroom, sunbeds)
Who is a good candidate for female SMP?
Women who are undergoing thinning hair, bald spots, or have uneven hairlines can be good candidates for scalp micropigmentation. It is also suitable for those who want to enhance the look of more density of their existing hair.
Is SMP permanent for women?
SMP is considered a semi-permanent procedure. Over time, the pigments fade, a touch-up sessions will be required every 12-18 months to maintain the desired look.