Permanent Eyeliner
Eyeliner & Lash Enhancement London
Permanent eyeliner tattoo at Harley Street. Sian won the London Hair & Beauty Awards for specialist makeup in 2015 and continues to perfect the art on a delicate area of skin. Eyes designed just for you.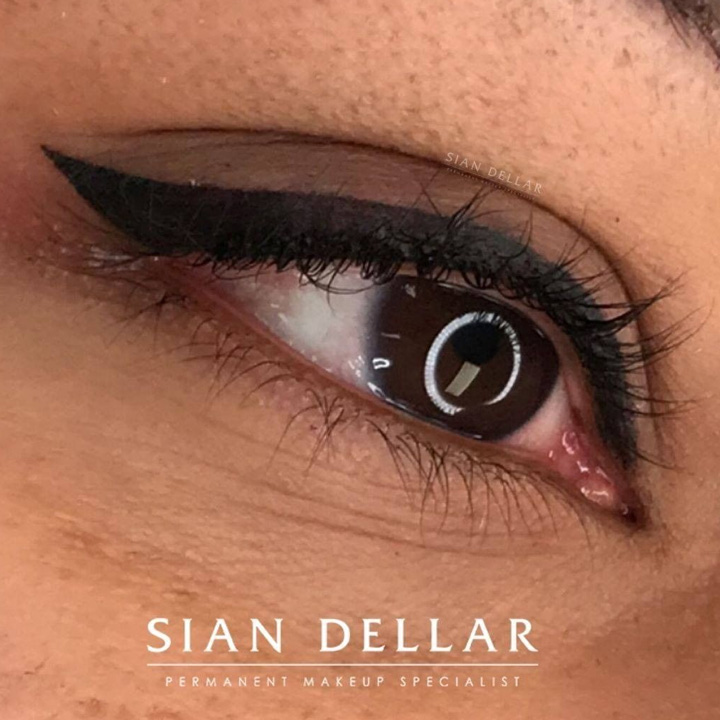 Semi permanent tattoo
Can't leave the house without your eyeliner and/or mascara? We totally get it which is why our eye and lash line enhancing permanent makeup treatment is one of the most effective long lasting cosmetic treatments available.
"Fast track to professionally applied eyeliner – everyday"
Designed to make your eyes pop and define your lash line so beautifully, lashes appear thicker and longer. Go swim & go to the gym, maximum results minimum effort, saving you precious time each morning applying it yourself.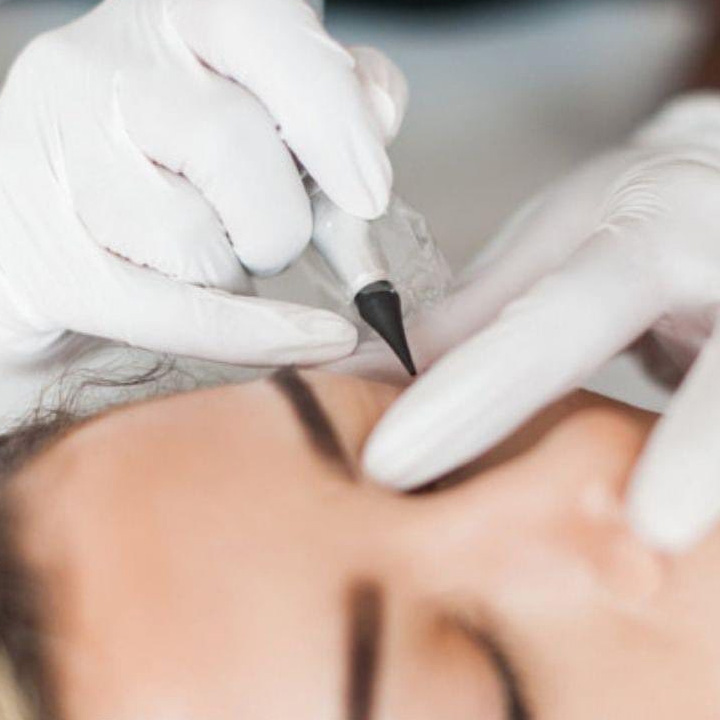 How the treatment works
Treatment Time: 2hrs
Healing: 7-10 days
Lasts: 1-2 years
This impressive treatment involves applying colour pigment under the skin just above or between the lash line. You can choose between a variety of colour combinations and effects to ensure the end result is exactly what you want to suit your eye shape and requirements. Whether you just want to enhance your upper and/or lower lash line to add subtle definition to your eyes or you want a bolder latino flick  or sleek wing effect Sian and her team of experts work together to achieve your desired look.
Who is it for?
Semi permanent eye makeup is perfect for those who want to enhance and define their eyes and to save time everyday applying eyeliner and mascara.
This treatment is also great for those with sensitive eyes, contact lenses or who have unsteady hands who want to avoid having to apply eye makeup everyday as they find it uncomfortable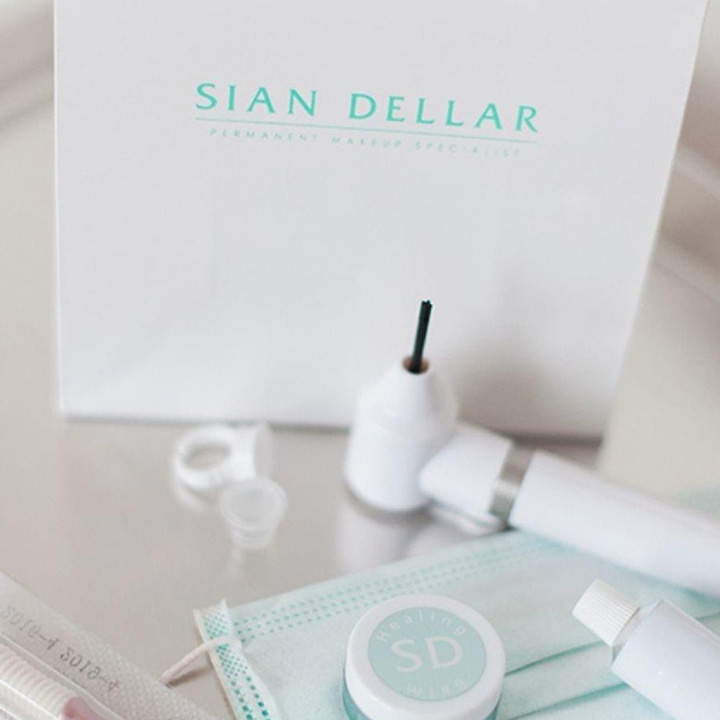 Healing first week
It's very important to follow aftercare instructions during the first week. We supply healing balm which should be applied using a cotton bud 2-3 times a day. Eyes should not get wet during the first 10 days which includes; swimming, sauna, sun beds & exercise. For 7 days do not wear contact lenses, avoid mascara, eye shadow and other makeup.
Follow up appointment
We offer a follow up appointment as part of the treatment cost. The body rejects part of the pigment so the second appointment will make sure of perfect colour continuity.
Long term maintenance
We advise using a high SPF cream for protection and keep the colour vibrant. Exfoliation, skin peels, AHA on the treatment area all accelerate colour fade.
Colour refresh
A 12 month or 18 month colour refresh is needed to keep the original stunning results.
Making your lashes appear thicker and longer. Maximum results minimum effort!
Making your lashes appear thicker and longer. Maximum results minimum effort!
Permanent Eyeliner FAQ
Appointment
How can I book Permanent Eyeliner at Sian Dellar?
Send us an enquiry from the website contact page, call us on 020 7717 9665 or email us directly at booking@siandellar.com
We will get back to you to arrange the booking appointment at our London Clinic at No.1 Harley Street.
You can only book directly with the Sian Dellar clinic, not any other company at Harley Street.
For Kuwait and Middle East bookings please check the contact page.
Do I need to pay a deposit?
Yes. You will need to pay a deposit to book an appointment at Sian Dellar. See our treatment terms of service to details
You can only book directly with the Sian Dellar clinic, not any other company at Harley Street
How many appointments and how long does it take?
1st Appointment (all inclusive)
Allow 90 minutes in total from start to finish including your consultation for permanent eyeliner. The numbing cream takes 30 minutes to take effect
2nd Appointment (also inclusive in the cost)
A complimentary top up treatment is advised at 6-8 weeks after your initial treatment to make any adjustments necessary so that you are left with eyeliner
50% of the pigment will likely fade during the first 7 days following your initial treatment as your body naturally rejects half of the pigment.
Does it hurt?
The honest answer to this question is no, even though it is a sensitive area of skin the feeling of having permanent makeup eyeliner applied is best described as a slightly uncomfortable, 'scratchy' feeling so everyone is different but it's definitely not a painful treatment. A topical anaesthetic or numbing cream is applied to the base of the eyelash area before the procedure.
Should I bring images?
Yes. Images of other makeup are very helpful in determining your desired style and colour. If you have a medical condition, you can email them in the strictest confidence.
Will a photo of my treatment be on the website & instagram?
Only if you give Sian Dellar or her team permission to use the photos.
Permanent Eyeliner
What is Permanent Eyeliner? (in a nutshell)
Permanent eyeliner is a cosmetic procedure to create long-lasting eyeliner. Colour pigment is added just below the skin using a semi permanent makeup technique also known as micro pigmentation. It gives the illusion of beautiful eyes and fuller eyelashes.
Will the colour change after healing?
Yes. Initially, the eyeliner appears very strong. It takes about 4 weeks for the colour to fade to its permanent shade.
What other names are there?
Permanent eyeliner is referred to as permanent or semi permanent eye liner, eyeliner tattoo.
What is Smokey Eye?
We can shade the Permanent eyeliner with a gradient effect giving a soft edge, this is also called a smokey eye or whip-shaded technique.
What is a Latino Flick?
We can extend, shape and lengthen the Permanent eyeliner, there are many styles; the latino flick or sleek wing are popular styles.
How easy is it to fix mistakes?
Mistakes are hard to fix. Laser or chemical tattoo removal are options.
Does the eyeliner colour fade?
Yes. It does fade slowly over time (years). Follow our aftercare & maintenance to best retain the eyeliner colour. Sian Dellar recommends a colour refresh at 12 or 18 months.
Permanent Makeup FAQ